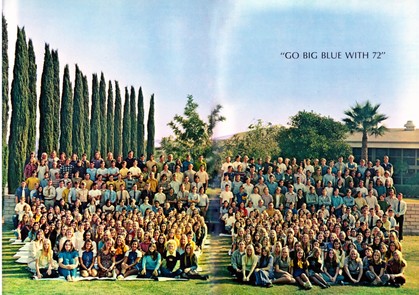 50% and climbing!!!
Over half of our class has already registered with this site. Many of us have taken the time to fill out profiles with information areabout what they have done and what they are doing now. I find it really interesting to see the tremendous variety of things we have done with our lives and I think many others do too. If you haven't filled out your profile, please do!! We really are interested in finding out where you have been since graduation and what you are doing now.
Visit us on Facebook and join our group!
We have a Facebook group for fellow class members at http://www.facebook.com/groups/lmhs1972. If you are a Facebook user, click this link and request to join us. One of the group administrators will then add you to to our group after which you will have immediate access to photos, videos, and stories shared by your classmates (As of 6/7/2023, we have 233 classmates who have joined our Facebook group).